Welcome to Weber Chiropractic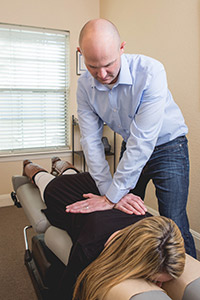 At Weber Chiropractic, it is Taylor Chiropractor Dr. Erik Weber's goal to help you achieve the best quality of life possible. No one should have to change the way they live because of health concerns. We work on the philosophy that the power within your body heals your body. It is our goal to help you achieve optimum health by allowing that power to work at it's full potential, which will in turn allow you to live the best life you possibly can.
Schedule your appointment today!
Call us (512) 365-2225 or fill out the form below to request an appointment.

CONTACT
Weber Chiropractic 517 W 2nd St Taylor, TX 76574
T: (512) 365-BACK (2225) F: (512) 352-7711

Office Hours
M
8:30 – 11:30
2:00 – 6:00
T
8:30 – 11:30
2:00 – 6:00
W
8:30 – 11:30
2:00 – 6:00
T
8:30 – 11:30
2:00 – 6:00

FIND US